Connie Smith Siegel Legacy Retrospective
Connie Smith Siegel was an accomplished artist and teacher, using art as activism, color as healing, and landscape painting as a way to honor the earth and the sense of place. After Connie's passing on August 4, 2020, the breadth and legacy of her work was truly realized. This retrospective collection pulls from over a thousand pieces covering miles upon miles of California landscapes and beyond.
Connie is quoted as saying, "Being an artist is a political statement," and this melding of art and activism is more relevant than ever before. In a time when people locally, nationally, and globally are rising up to meet the threats of climate change, Connie's work brings forward the history of this movement and honors the climate and beauty of the earth through her admiring lens.
Connie's work remains relevant to the new and ongoing challenges related to the current
climate crisis and peace activism.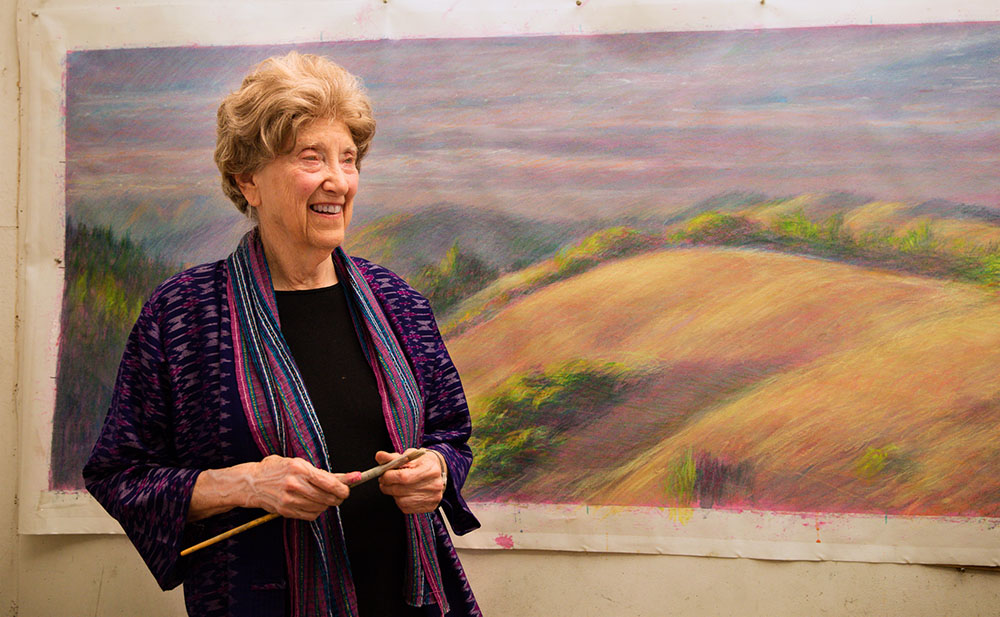 Connie Smith Siegel left the majority of her estate to the San Geronimo Valley Community Center, a local nonprofit organization. Connie's desire was to protect art and creativity in perpetuity in the San Geronimo Valley. This is the largest legacy gift in the Community Center's 53 year history and has allowed them to expand art programs immediately, invest funds to protect art into the future, and to begin the exploration of a performing arts center with the Lagunitas School district.